Hors D'oeuvres Catering
Bite Size Delights: Hors D'oeuvres and Platters
Hors D'oeuvres and Platters
Add an extra special touch to your event with Barn and Country's event catering and our hors d'oeuvres selection.
Perfect for Showers, Weddings, Open Houses, Milestone Celebrations, Home Entertaining, and so Much More!
Fill out the form below to receive your personalized quote!
Order Now - Pick up or Delivery
Hors D'oeuvres Options
Tapas
Bruschetta and Feta Bites with Balsamic Drizzle (V)
Smoked Salmon and Dill Cucumber Rounds
BLT Endive Spears with Chive and Onion Cream Cheese
Smoked Cheddar and Bacon Cheese Balls on a Pretzel Stick
Vegetable Crudite's and Roasted Garlic Hummus Cups (V)
Hors D'Oeuvres
Spanakopita with Tzatziki sauce (V)
Pigs in a Blanket with Smoked Honey Mustard
Four Cheese Spinach and Artichoke Dip with Toasted Baguettes (V)
Sliders
Slow Roasted Hickory Pulled Pork Sliders with Savoy Cabbage Slaw
Smoked Burger Sliders with Arugula and Peppercorn Aioli
Portobello Mushroom and Caramelized Onion Sliders (V)
Platters:
Vegetable Crudite and Dip Trio Platter
Fruit Platter
Artisan Charcuterie Board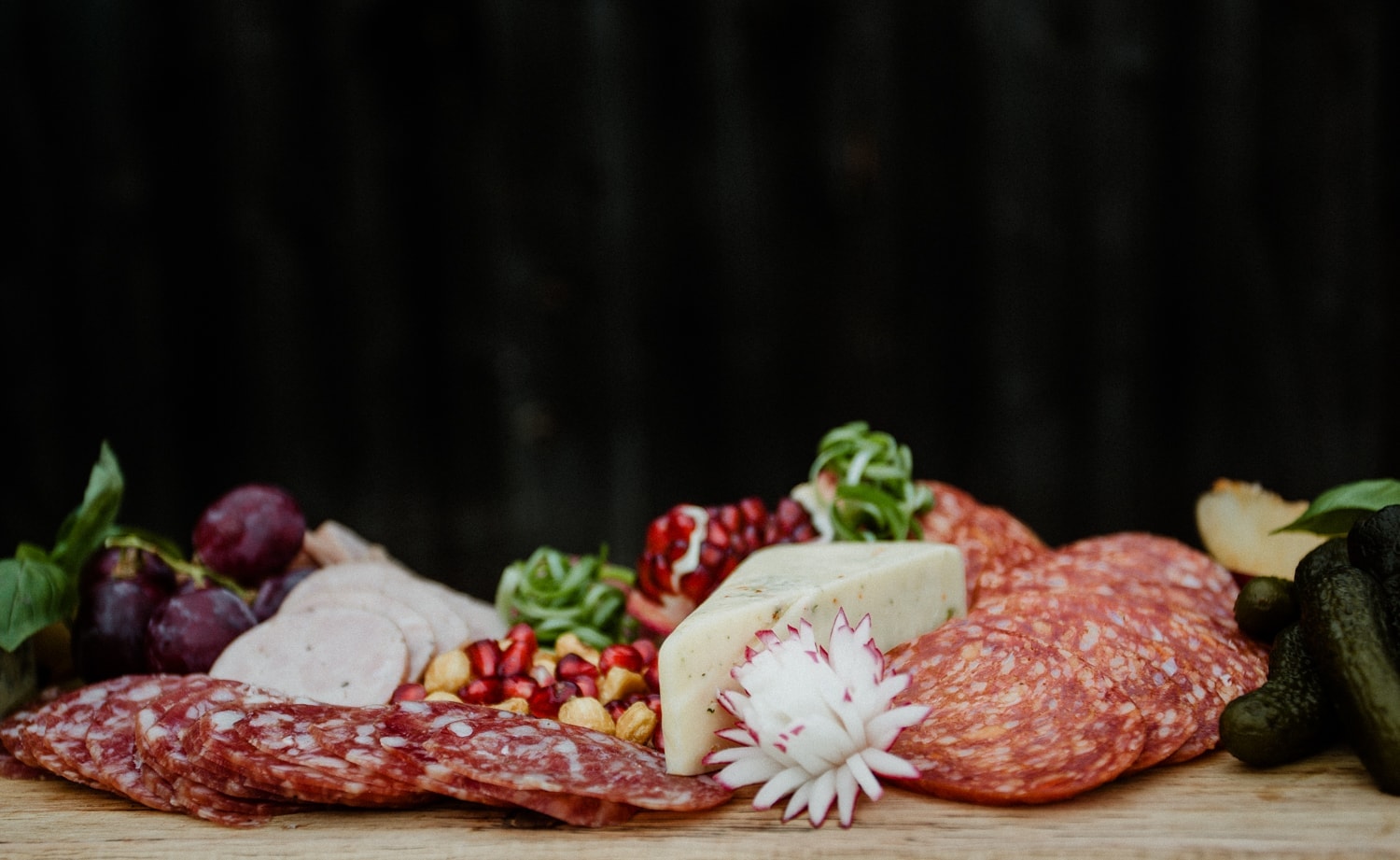 How to Order:
Choose your menu selections
Choose pick up or delivery
Call or email to place your order!
Order Now - Pick up or Delivery