Hog Express
A DIY Rotisserie BBQ Experience!
ARE YOU READY FOR THIS?
Are you having a party?
Do you want a conversation starter?
Do you enjoy having bragging rights over your food with little effort and fuss?
Perfect! We've got a fabulous option for you!
Rotisserie BBQ Rentals!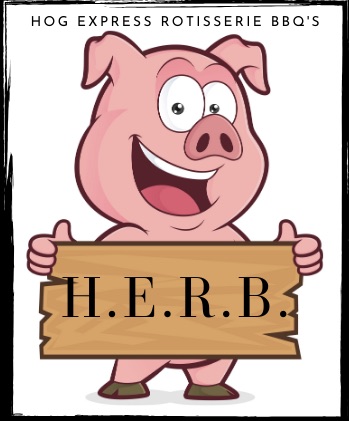 HERB's DIY BBQ KIT:
Introducing the HERB DIY BBQ KIT! We've made it even easier for you to satisfy the hunger of your guests!
Try it for yourself!