Our Story
Our story begins 30 years ago in 1988...
Kent & I met at school in Toronto. We were soon married and our family began to grow and grow.
With the often heard words of "Oh honey,…just one more," we found ourselves with eight beautiful kids and the dream of raising them on a small hobby farm.
We searched long and hard and finally found a 14-acre hobby farm north of Stirling that needed "some attention." We all moved in on November 1st and immediately began the work as there was no heat, no running water, and unstable floors that dropped off to the basement floor below. Yikes!
My husband, with the help of our young boys, not only restored the old farmhouse to what you see now in the pictures, but he also rebuilt the barn from the existing foundation up to, eventually, make it into the incredible commercial kitchen and warehouse that we now enjoy.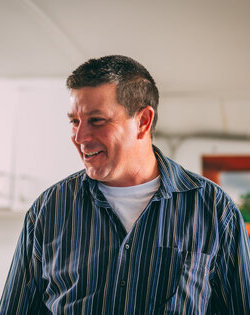 The Story Doesn't End There…
We now have 15 children and 8 wonderful grandchildren (I have a feeling that number will need constant updating!).
With this growing family, came the desire to own and operate a family-run business. So in 2016, after much thought, our family together made the decision to purchase a catering company that we rebranded into Barn and Country Catering.
We are thrilled that 5 of our children and our son-in-law work by our side—with the younger ones always willing to do the work of the taste testers!
It has been a thirty year journey to arrive at this point, where Barn and Country Catering can offer incredible food, from an incredible facility, with an incredible team. We are grateful for where we are and will continue to work just as hard to keep growing and learning to serve you better.
Blessings, from our family to yours…
We've come a long way since the beginning!
Check Out Our Facilities: