Wedding Catering
Let Barn and Country Catering join you and make your special day even better with our delicious wedding catering services! We provide extraordinary catering options and top quality friendly service. We will ensure that every aspect of your wedding's meal planning, preparation, and delivery runs smoothly and that your experience is better than you ever imagined!
Wedding Packages
Select a Package to View Below:
Have any questions? View our FAQ, or download our FAQ PDF.
If you haven't found the answer to your questions, please message us below:
Wedding Rehearsal Dinner Catering Options
Choose 2 Selections
1/2 lb. Pulled Pork on a Bun
1/2 lb. Shaved Brisket on a Bun
Mega Cheesy Mac n Cheese
Smoked Applewood Quarter Chicken
1/2 Rack of Pork Back Ribs
Chef's Taco of the Month
Choose 3 Selections
Country Baked Beans
Homestyle Potato Salad
Mini Cornbreads
Creamy Macaroni Salad
Better Than Pie Fry Pies
Deep Fried and Glazed Hand Pies with Seasonal Fruit Filling!
Plan Your Wedding Rehearsal Dinner Now!
From Our Family to Yours:
Congratulations on Your Wedding Day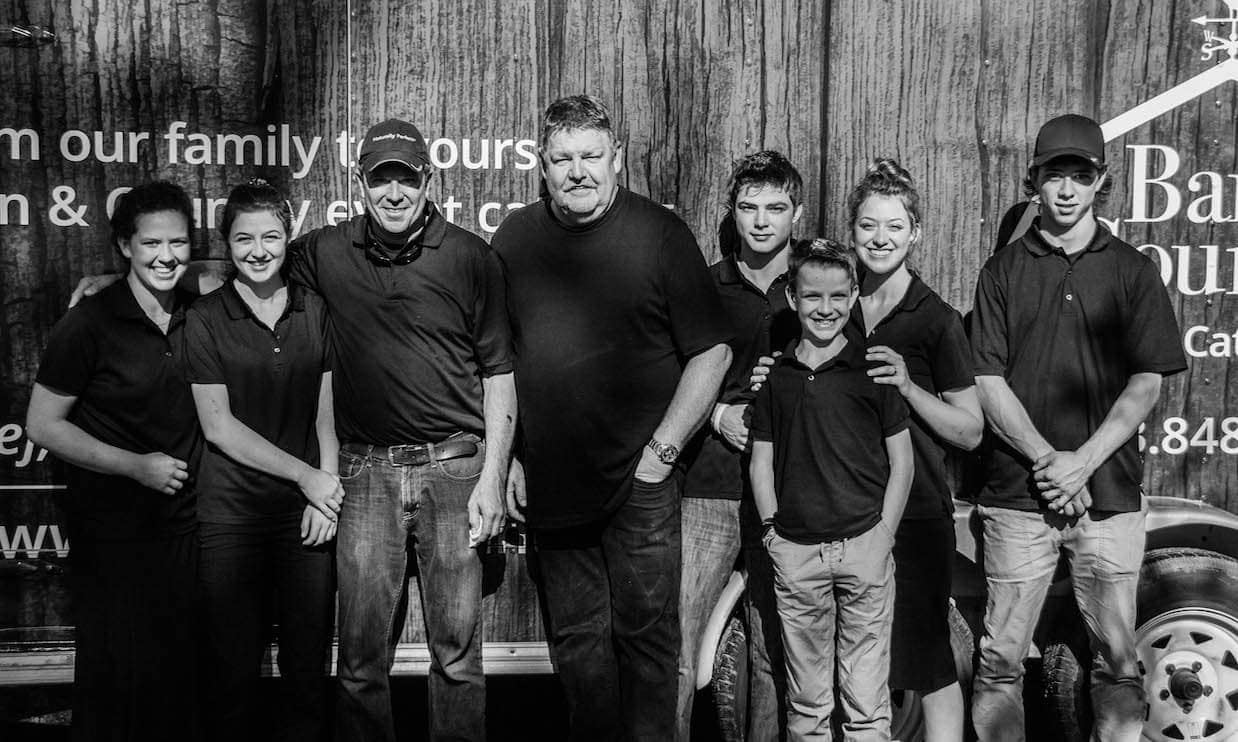 If you have any questions regarding our wedding catering services, please give us a call or send a message.
We understand there's a lot of preparation involved in planning your wedding. If we can clarify anything or do anything extra to help make your day easier – Let us know.
We pride ourselves on being a family business that works perfectly within your timeline and budget.
Proudly serving Hastings County, Belleville, Picton & Prince Edward County areas.